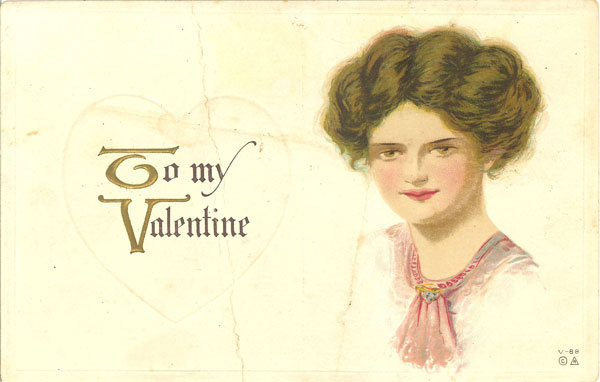 I had planned to write a Valentine's Day post, but inspiration struck afterward.  In episode 2 of  A Very British Romance, host Lucy Worsley visited a collection of Victorian Valentine's Day cards.
Firstly she placed these cards in the context of the era's culture and printing industry.  Commercial cards were available to those with the money to spend on them.  After all, information is not created or disseminated in a vacuum.  The Information Creation as a Process frame makes this point (Association of College & Research Libraries, 2016, pp. 14-15).
Also, among the cards was an "anti-Valentine" sent by a disgruntled lover.  If information meets a particular need (ACRL, 2016, p. 14), most Valentine's Day cards meet a need–or at least a wish– to express affection.  This card met the sender's wish to express some negative sentiments.   In the Valentine's Day conversation it presents a counter-narrative to the usual happy scenario.
I hope you received Valentine's Day cards of the happy sort, though.    Enjoy your weekend.
Reference
Association of College & Research Libraries. (2016). Framework for information literacy for higher education. Chicago, IL: Author.
Image credit: Iowa Digital Library